Drawing of 3-D data by 3-D CAD software.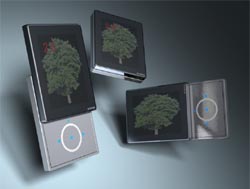 e create 3-D model by 3-D CAD software such as Solid Works. We utilize the data for wide objective such as a model, engineering, processing, analysis, manufacture, catalogue, and manual. We create various data according to the objective. ・      Data for the confirmation of a shape ・      Data for engineering ・        Data for analysis
From 2-D data
We create 3-D CAD data from 2-D drawing.
We will accept AutoCAD data (DWG, DXF).
Of course we will also take on your request only with an illustration or a plan.
Confirmation with 3D viewer software
You can look at 3-D images from various viewpoints with 3-D viewer software, eDrawings (for free) made in SolidWorks. You also confirm an exploded view and development view. Because the file of eDrawings is as small as attached to email, you will be able to use the data for exchanges with clients or customers in a remote city.